Sanjay Devadiya is having a wide experience of 10 years in the field of audit and taxation. He is founder of firm Devadiya & Associates. He has incorporated the firm in proprietorship form in the year 2002. Then he achieved a continuous growth by adding another four partners and reached to a stage of success. He has been awarded a gold medal by Ahmedabad CA association for achieving highest marks in accountancy. He is fellow member of ICAI.
Apart from managing this firm, Sanjay Devadiya has worked for a leading chartered accountant firm of India and headed their Ahmedabad branch during 2004 to 2010. During this time span, he has performed various audits as a team leader of very reputed companies like Idea Cellular, WGSRL, Welspun India, Welspun Power & Steel, Windsor, BP Ergo, VIP Industries, BSNL, TBZ, ICICI Bank, SNL, Cadila, Electrotherm etc. He has very long auditing and consulting experience with many reputed industries in variety of segments like telecom industries, Construction, Banking, Finance, Exim, Marble industries, communication, pharmaceutical, Real Estate etc.
A perfect understanding of the fundamental accounting practices; good communication and comprehensive skills, exposure to foreign and trade policies of nations across the world, a good understanding of the economy of a country are his particular strengths. Sanjay Devadiya comes with hands on experience across variety of segments. A dedicated professional capable of delivering on transparency, best practices & regulation.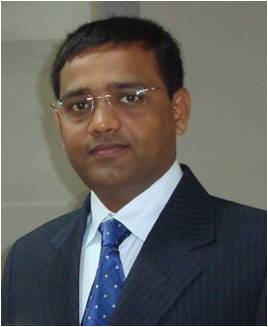 Sandip Kothari was Qualified as a chartered accountant in 2004 and started practice. He is fellow member of the ICAI. He has significant experience in Income Tax and Financial Service Sector.
Commitment towards the work and heartily involvement in the profession are key strengths of sandip kothari. He Has specialization in VAT audit and compliance work. He Has expertise in framing relevant accounting policies, tax planning & structuring in order to ensure optimal tax benefit.